Goldbelt Tram Gifts
The Goldbelt Tram Gift Store would like to share our little store on top of the mountain with you. A little bit of Alaska for everyone. We offer everything from authentic native artwork, our specialty, to beautifully designed t-shirts.
Timberline Bar & Grill
Timberline Bar & Grill is a full service restaurant and bar that overlooks the most beautiful view of Juneau and the Inside Passage.
Chilkat Theater
Watch Seeing Daylight, an 18-minute award-winning film on Tlingit history and culture. Shown in the 120 seat Chilkat theatre on the hour and half hour.
Soar to new heights in scenic adventure aboard Juneau's top attraction.
Cars rise 1,800 feet from the cruise ship dock in downtown Juneau through the rain forest to the Mountain House, offering expansive, panoramic views of Juneau and Gastineau Channel. The Juneau tram is one of the most vertical tramways in the world!
Hike a trail
Hike to the sub-alpine meadow for a spectacular 360° view or take one of many other trails.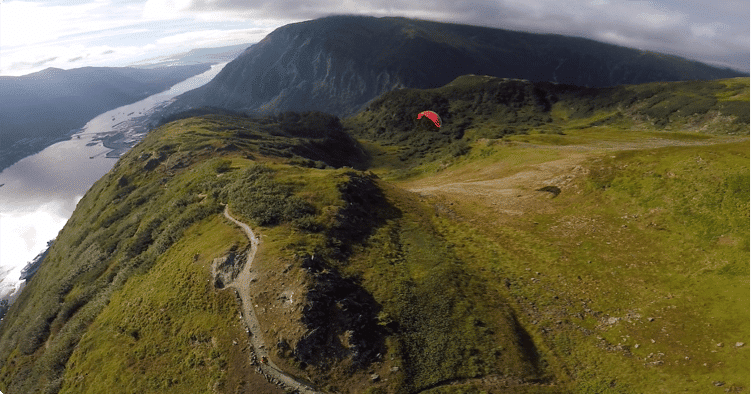 Barb
A quick ride to the top, but with some great views. There is plenty to do when up the top. Some walks for everyone. There are some tourist shops and lovely views. So glad we did this experience.
Chuck
Great experience, the tram runs about every five minutes. Great views and walking trails. Very well maintained trails with scenic overlooks.
David
Put this on your bucket list when in Juneau. Staff very informative and have so many answers to Visitor questions. So much to learn to see and stop bye to visit with Baltimore Mary the Bald Eagle. Breathtaking views and lifetime experience.
Anna
We took the tram up to My. Roberts today and hiked around the top for a couple hours. The tram employees are very friendly and helpful. Worth every penny!